Go Volunteer Africa has organized a Kenya midwifery volunteer project in Nairobi, Mombasa, Nakuru, Eldoret, Migori, Kakamega, Kalwe and Turkana. The midwife training volunteer opportunities are available in all the African countries where we place medical and healthcare volunteers.
The Kenya midwifery volunteer project offers a good training opportunity for a student midwife and anyone wishing to become a midwife. The Africa midwife volunteer program is also ideal for experienced midwives and enhances the training and capacity of midwives in African hospitals.
Volunteer as a midwifery intern or expert and help local medical teams provide prenatal and postnatal care, and help to deliver babies. You will mostly work in hospitals or clinics with other doctors and nurses. Support these women in all their needs so they can deliver healthy babies!
PROJECT HIGHLIGHTS
Post-c-section care
Be part of home visits to patients
Help midwives regarding patient care
Monitor contractions and neonate heart rates
Educate parents during the post-partum period
Educate and help with breastfeeding for new mothers
Care for mothers who have post-partum hemorrhages
Assist midwives and parents during the birthing process
Help to insert intravenous catheters and urinary catheters
Include and talk to family members during the birth process
Assess mothers and neonates and complete vital signs on both
Care for mother and newborns post-operatively and post-vaginal births
Teach and encourage relaxation techniques to the patients during labor
Teach mother's how to breastfeed, use of a breast pump and what is normal.
Help in blood draws on newborns, IV insertion, care/assistance of circumcisions
Help student nurses and student midwives get necessary training to be midwives
Teach parents how to care for their baby and themselves in the post-partum period
As a volunteer, you will gain valuable medical experience during your midwifery placement. Share your knowledge and educate the people to help improve the health system. As a midwife volunteer, you will accompany nurses and doctors in the course of their duties. Some 10 – 15% of your time will also be spent on educating patients on family planning, sexually transmitted diseases, nutrition and other relevant health topics.
PROJECT LOCATION
Nairobi: is the capital and the largest city of Kenya. The name comes from the Maasai phrase Enkare Nairobi, which translates to "cool water", a reference to the Nairobi River which flows through the city. The city proper had a population of 4,397,073 in the 2019 census, while the metropolitan area has a population of 9,354,580. The city is popularly referred to as the Green City in the Sun.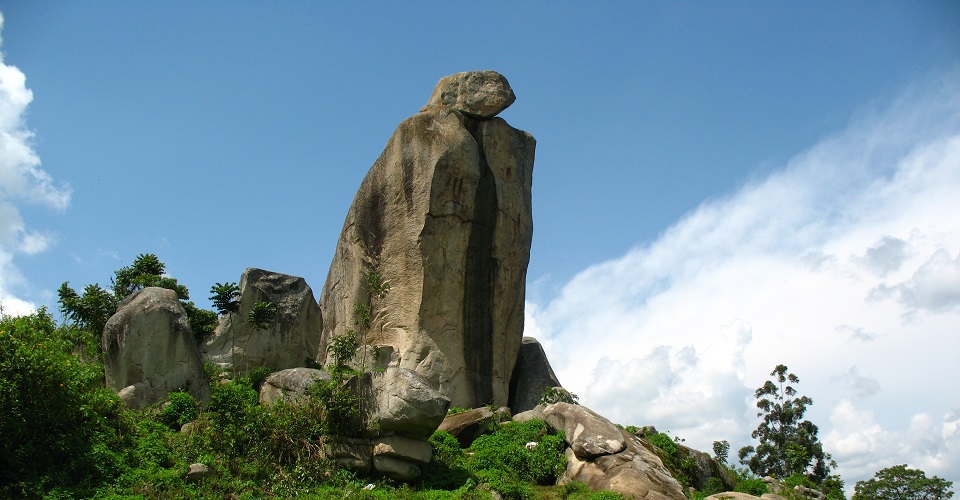 Kakamega: is a town in western Kenya lying about 30 km north of the Equator. It is the headquarters of Kakamega County that has a population of 1,867,579 (2019 census). Kakamega is 52 km north of Kisumu city, the third largest city in Kenya and a port city on Lake Victoria. Kakamega county is Kenya's second most populous county after Nairobi.
Eldoret is a principal town in the Rift Valley region of Kenya and serves as the capital of Uasin Gishu County. The town is colloquially known as 'Sisibo'. As per the 2019 Kenya Population and Housing Census, Eldoret is the fifth most populated urban area in the country after Nairobi, Mombasa, Nakuru and Ruiru.
Mombasa: is a coastal city of Kenya along the Indian Ocean. The city is known as the white and blue city in Kenya. It is the country's oldest (circa 900 AD) and second-largest city (after the capital Nairobi), with a population of about 1,208,333 people according to the 2019 census. Its metropolitan region is the second-largest in the country, and has a population of 3,528,940 people.
ARRIVAL & AIRPORT PICKUP
Depending on the project you choose, After you have booked and confirmed your placement, please book your flights to arrive at either Kisumu International Airport in Kisumu City for Kakamega project site, Jomo Kenyatta Internationa Airport in Nairobi City for Nairobi Project or Moi International Airport in Mombasa for the Mombasa project site. A member of staff from our local partner organization will meet you on arrival at Airport. These airport services numerous international carriers. Kenya has good connections to destinations throughout Europe, the Asia- Pacific region, USA and Africa.
ORIENTATION
Orientation and Placement will be done the next day. Generally, your volunteer orientation is an overview of the project's mission, expectations and introduction to the local community and project site. Following your arrival in Kenya you will be given a presentation by the co-coordinating project team to prepare you for the work you will be doing.
PROJECT DETAILS
Each year, midwives, doctors and nurses volunteer in Kenya supporting Go Volunteer Africa's work. Since 2009 we have welcomed hundreds of volunteers in our medical and healthcare program. By volunteering in Kenya with Go Volunteer Africa at our midwifery volunteer project, doctors, nurses, midwives and other professional staff will have the opportunity to play a vital role in saving the lives of countless mothers and babies during childbirth now and for the future.
As a participant you will arrive at about 9am on your first morning and you will be shown round the hospital by the officer in charge at the time. You will be welcomed and introduced to appropriate staff. You will have an induction on issues such as sickness reporting, health and safety information, location of emergency doors, etc. A brief overview of the maternity wing and uniform policy will be discussed.
You will typically work a thirty-five-hour week over five days. This will be 9.00am until 5pm Monday to Friday. One hour is allocated for lunch. You could also work on one or more weekends during your stay. Each project in the locations mentioned above has its own unique needs, as midwifery is all about providing tailored care to meet the mother's physical, emotional, and cultural needs. There are varying project requirements depending on the location you travel to.
Boost your resume for college or work applications, and gain deeper insight into maternity care. You could also get the opportunity to observe prenatal consultancies, births, caesarean sections, and post-natal care. You'll play a key role in providing important healthcare to communities in Kenya, helping those who need it most. If you need to complete a medical elective, we can organize that for you as well.
Health and Safety for Midwife Volunteers
Regular hand washing is encouraged
Use of jewelry such as bangles is not allowed
Emergency exits, fire extinguishers etc. are pointed out
Posters for patient and staff information are clearly displayed
An induction session is held for all new staff where safety measures are covered
GROUP VOLUNTEER TRIPS
Get some friends together or organize a group from your school and embark on this incredible adventure! Discounts are offered on any group of 5+ participants on Kenya volunteering program.
LONGTERM VOLUNTEER WORK
Please contact us for more information about our long-term volunteer work in Kenya. We will guide you on the best times of the year, what to pack, and what extra health precautions to keep in mind and all logistics.
VOLUNTEER ACCOMMODATION
Volunteers are provided accommodation in a volunteer house or in a homestay accommodation managed by the local coordinating team. Three meals a day (Breakfast, Lunch and Dinner) are provided to the participants from Monday – Sunday. The accommodations are neat and clean. Accommodation is shared amongst volunteers on the 'same gender sharing' basis rooms. Wifi internet, warm water is not guaranteed.
The accommodations are close to useful amenities like banks, ATM's, currency exchanges, restaurants, cafes and shopping places. All placements are around 10 – 30 minutes from the accommodation. At some point volunteers might be on the move and hence we suggest also bringing a sleeping mat and sleeping bag/pillow for travel and weekends away on adventures. Bathrooms are usually shared. There is a lounge area for relaxing, reading, or watching movies.
AGE REQUIREMENT
Our program is for anyone eighteen years and above who loves service above self and social experiences with people from all over the world. There isn't a maximum age limit, though a reasonable fitness level is necessary. Families are encouraged to apply and are welcome!
VISAS
Visitors to Kenya require a visa unless they come from one of the visa exempt countries. All visitors must hold a passport valid for 6 months. Kenya introduced an e-Visa system from 2 July 2015. According to the government an application should be done at least 7 days in advance and visitors can stay for up to 90 days with e-visa. Visa on arrival is still available and visitors can stay for up to 90 days with this visa.
WEEKENDS AND FREE-TIME
Over the weekends or evenings, participants are free to eat out and explore the different delights that Kenya has to offer. We arrange city day tours and long-weekend safaris. No matter what your interests, there is always something for everyone to enjoy!
PROJECT QUICK FACTS
| | |
| --- | --- |
| Availability: | Project open all year round |
| Duration: | Minimum 3 weeks commitment |
| Age Limits: | Minimum 18yrs or older for solo travelers. |
| Minimum Age: | Families are welcome |
| Start Dates: | Flexible start and end dates |
| Arrival dates: | One day before the start date |
| Airport Arrival: | Airport pickup, meet and greet by GVA partner representative |
| Working Days: | Monday – Friday – 5 days a week, 3-5 hours in a day |
| Weekends: | Travel / Sightseeing NOT included in program cost |
| Accommodation: | Host Families or volunteer house |
| Meals: | Breakfast, lunch and dinner daily |
| Support: | Pre-departure guide, In-country staff available 24/7 |
| Location: | Across Kenya |
| Language: | English |
IN A NUTSHELL
Volunteering in Kenya with Go Volunteer Africa is affordable, low cost and budget friendly. The volunteer opportunities in Kenya are meaningful and life changing both to the volunteer and the host community.
Go Volunteer Africa was ranked as the best volunteer organization in Kenya. All volunteer programs in Kenya are community driven and managed by the local coordinating teams and this will give you a chance to get to know local people and really help those in need.
Go Volunteer Africa is among the top NGOs looking for volunteers in Kenya. Most volunteer projects in Kenya are located throughout the country in places like Nairobi, Mombasa, Nakuru, Eldoret, Kakamega Kajiado and in more rural areas.
Volunteer in Kenya with Africa's leading and largest volunteer travel organization. Volunteer Jobs in Kenya are available throughout the year. Do volunteer charity work in Kenya, empower communities and vulnerable individuals, change both your lives and the recipients' of your generosity.
PROGRAM FEE (USD$)
3 Weeks
$560
Inclusions & Exclusions
Project Orientation
Accommodation
3 Meals a Day
Airport Pickup
In-country Support
Apply Now
4 Weeks
$660
Inclusions & Exclusions
Project Orientation
Accommodation
3 Meals a Day
Airport Pickup
In-country Support
Apply Now
Any Extra Week
$100
Inclusions & Exclusions
Project Orientation
Accommodation
3 Meals a Day
Airport Pickup
In-country Support
Apply Now
Program Fee Excludes:
Flights
Visas
Insurance
Personal Expenses
Airport Drop off (Can be arranged upon request)
APPLICATION & PLACEMENT BOOKING FEE
Please Note: An application and placement booking fee of $180 is charged over and above the program fee as an application payment to secure your placement.
The fee covers: Administration Costs, Placement Booking & Confirmation, Pre-departure support & documentation, 24-hour international HQ back-up.
HOW TO APPLY
To start the process fill Volunteer application form and submit it for consideration and book your placement. For more information on how to get enrolled for the volunteering experience of a lifetime contact us. Or Give us a call | WhatsApp | Telegram | Viber | Imo at +254-796-786292 to talk to a Program Specialist.