Kenya medical volunteering project offers short and long term healthcare volunteer placements in hospitals, clinics, outreach centres and slum community projects in Kakamega, Eldoret, Nairobi, Mombasa and Kajiado areas. Placements are available in areas of Dentistry, HIV & AIDS, Medicine, Midwifery, Nursing, Pharmacy, Physiotherapy, Psychology, Radiography and Veterinary.
Medical and Healthcare volunteering placements are offered in Nairobi and Kakamega Kenya. This Kenya medical volunteering project offers diverse experience as volunteers can be placed in a variety of medical settings, including public and private hospitals, clinics, fitness centers with equipment as gym balls or weights, and community outreaches in under-resourced locations around the metropolitan cities.
If are you a medical professional or student looking for a volunteering opportunity in Africa, Go Volunteer Africa offers medical and healthcare volunteering and internship opportunities in Kenya to Pre-med, nursing, and medical students and professionals interested in a volunteer abroad medical opportunity.
PROJECT HIGHLIGHTS
Shadowing professionals medics and assist whenever needed.
Assist patients (getting them from one service point to another)
Treating minor injuries, vaccinations etc. (depending on skills)
Getting actively involved in the daily work of the hospital, taking rounds of the wards, maintaining files, and doing routine patient checkups like measure Blood pressure, pulse, check fever etc.
Your exact role within the hospital or clinic will be determined by your level of medical experience as well as by the enthusiasm and effort which you show to the local staff. Pre-university interns usually start by observing the doctors and nurses. You may find more practical opportunities arise once you get to know the local staff and if you can demonstrate a good understanding of local medical conditions.
PROJECT LOCATION
Nairobi: is the capital and the largest city of Kenya. The name comes from the Maasai phrase Enkare Nairobi, which translates to "cool water", a reference to the Nairobi River which flows through the city. The city proper had a population of 4,397,073 in the 2019 census, while the metropolitan area has a population of 9,354,580. The city is popularly referred to as the Green City in the Sun.
Kakamega: is a town in western Kenya lying about 30 km north of the Equator. It is the headquarters of Kakamega County that has a population of 1,867,579 (2019 census). Kakamega is 52 km north of Kisumu city, the third largest city in Kenya and a port city on Lake Victoria. Kakamega county is Kenya's second most populous county after Nairobi.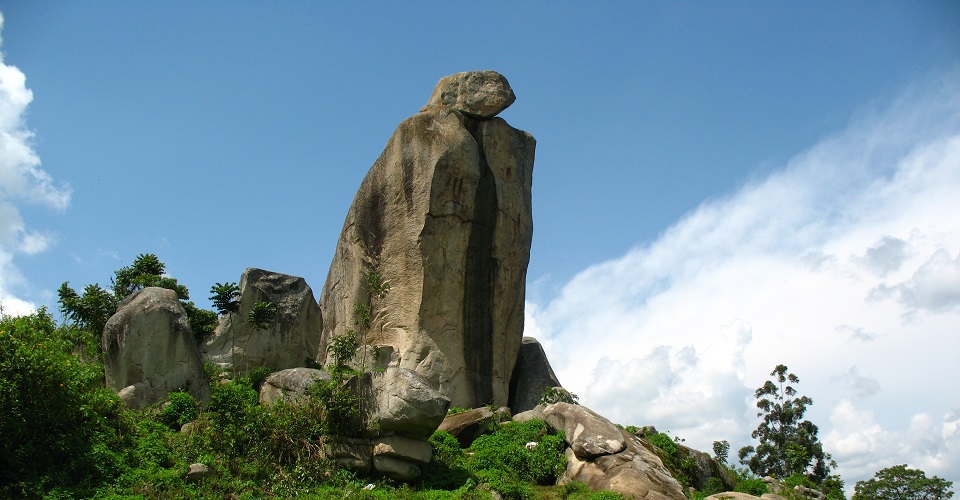 Mombasa is a coastal city in southeastern Kenya along the Indian Ocean. The town is known as the white and blue city in Kenya. It is the country's oldest and second-largest city, with a population of about 1,208,333 people according to the 2019 census.
Eldoret is a principal town in the Rift Valley region of Kenya and serves as the capital of Uasin Gishu County. The town is colloquially known as 'Sisibo'. As per the 2019 Kenya Population and Housing Census, Eldoret is the fifth most populated urban area in the country after Nairobi, Mombasa, Nakuru and Ruiru.
Kajiado is a town in Kajiado County, Kenya. The town is located 80 km south of Nairobi, along the Nairobi – Arusha highway. Kajiado has an urban population of 24,678. Local people are predominantly of the Maasai tribe. Kajiado is the headquarters for Kajiado County. The name "Kajiado" comes from the word "Olkeju-ado."
ARRIVAL & AIRPORT PICKUP
Depending on the project you choose, After you have booked and confirmed your placement, please book your flights to arrive at either Kisumu International Airport in Kisumu City for Kakamega project site or Jomo Kenyatta International Airport in Nairobi City for Nairobi Project or Moi International Airport for Mombasa Project. A member of staff from our local partner organization will meet you on arrival at Airport. These airport services numerous international carriers. Kenya has good connections to destinations throughout Europe, the Asia- Pacific region, USA and Africa.
ORIENTATION
Orientation and Placement will be done the next day. Generally, your volunteer orientation is an overview of the project's mission, expectations and introduction to the local community and project site. Following your arrival in Kenya you will be given a presentation by the co-coordinating project team to prepare you for the work you will be doing.
PROJECT DETAILS
Healthcare is neither easily accessible nor affordable for many Kenyans living in the slums and semi-urban areas. As a result, an overwhelming number of Kenyans people never receive proper healthcare. People in villages, slums, urban and semi-urban areas face health concerns that diminish their ability to improve their lives whereas the quality of health influences the quality of life for any individual and subsequently impact development for a community. HIV/AIDS, Malaria, childhood illnesses such as measles, tetanus, parasitic diseases and malnutrition devastate communities.
Go Volunteer Africa strives to improve the health conditions of children and adults in these communities through our Kenya medical volunteering project. Go Volunteer Africa has set up activities with both small health clinics and large government hospitals in Kenya, including but not limited to community health talks outreaches, Mobile Clinics Camps and so many other interventions. All our projects have one similar goal of improving the provision of healthcare and of preventative health education to underserved populations across Kenya.
If you are currently studying or recently graduated we have medical volunteer programs and internships which will boost your resume / CV and allow you to help people in the developing world. Lots of people apply every year and this healthcare volunteer program is perfect if you are planning a career in healthcare. Volunteers with professional credentials, or those currently enrolled in medical/nursing school are welcome. The type of hands on work you will be allocated will depend to an extent on your own abilities and capabilities, which is understandable given that you will be dealing with patient health and safety.
Volunteers/Interns participating on our Kenya medical volunteering project are not allowed to perform the major identification or surgery works. Most of the time volunteers help doctors or work as an assistant to doctors. You will be involved in aspects of the day-to-day running of the hospitals, observing or directly assisting, where possible. You can help out in simple but practical ways, vastly increasing your own knowledge and understanding of medical practice.
Pre-med volunteers joining the Kenya medical volunteering project measure BP, temperature, height, weight assist doctors and medical staffs with health center tasks. You also help in health camps (if any), distribute medicines, provide tips to patients on health, nutrition and sanitation and counseling patients, and involve yourself in the treatment for minor injuries or wounds and keeping patient records.
Facilities within the hospitals and clinics were participants on the Kenya medical volunteering project are placed are basic and treatments are sometimes not of the standard we would expect in developed world. You should be prepared to see some shocking cases, and try not to get emotionally involved with the patients. Your working hours will usually be decided on a weekly basis and most volunteers work from Monday to Friday and have the weekends free.
There is an obvious lack of manpower and resources in the local hospitals, which are located in the outer city areas and sub-urban areas. Since many health centers lack modern facilities, or have broken equipment and lack of staff, the placements are very challenging. Volunteers need to bring their own medical equipment, gloves, lab coat, medical scrubs and appropriate shoes.
SKILLS REQUIRED
For the medical placement, volunteers need to be training or practicing. You will need to be aged 18 years or above at the time of joining the program. Everyone is welcome to apply and a lot of pre-med, medical students, graduates and general people looking to help can apply to join these project. If you are looking to volunteer in a skilled role (for example as a doctor), you will need to provide certificates and your level of experience.
GROUP VOLUNTEER TRIPS
Get some friends together or organize a group from your school and embark on this incredible adventure! Discounts are offered on any group of 5+ participants on Kenya volunteering program.
LONGTERM VOLUNTEER WORK
Please contact us for more information about our long-term volunteer work in Kenya. We will guide you on the best times of the year, what to pack, and what extra health precautions to keep in mind and all logistics.
VOLUNTEER ACCOMMODATION
Volunteers are provided accommodation in a volunteer house or in a homestay accommodation managed by the local coordinating team. Three meals a day (Breakfast, Lunch and Dinner) are provided to the participants from Monday – Sunday. The accommodations are neat and clean. Accommodation is shared amongst volunteers on the 'same gender sharing' basis rooms. Wifi internet, warm water is not guaranteed.
The accommodations are close to useful amenities like banks, ATM's, currency exchanges, restaurants, cafes and shopping places. All placements are around 10 – 30 minutes from the accommodation. At some point volunteers might be on the move and hence we suggest also bringing a sleeping mat and sleeping bag/pillow for travel and weekends away on adventures. Bathrooms are usually shared. There is a lounge area for relaxing, reading, or watching movies.
AGE REQUIREMENT
Our program is for anyone eighteen years and above who loves service above self and social experiences with people from all over the world. There isn't a maximum age limit, though a reasonable fitness level is necessary.
VISAS
Visitors to Kenya require a visa unless they come from one of the visa exempt countries. All visitors must hold a passport valid for 6 months. Kenya introduced an e-Visa system from 2 July 2015. According to the government an application should be done at least 7 days in advance and visitors can stay for up to 90 days with e-visa. Visa on arrival is still available and visitors can stay for up to 90 days with this visa.
From February 2014 Kenya, Rwanda and Uganda began issuing an East African Tourist Visa. The visa costs 100 USD and has no restrictions on citizens of any country. The visa is a non-extendable multiple-entry 90-day visa that has to be first used to enter the country that issued the visa.
INSURANCE
You'll need to buy appropriate travel insurance covering your participation on the program. You won't be able to go without the right travel insurance so double check to avoid disappointment. Please make sure that you're covered for the whole duration of your trip – from the day you leave your home to the day you return. Buy here Now
WEEKENDS AND FREE-TIME
Over the weekends or evenings, participants are free to eat out and explore the different delights that Kenya has to offer. We arrange city day tours and long-weekend safaris. No matter what your interests, there is always something for everyone to enjoy!
PROJECT QUICK FACTS
| | |
| --- | --- |
| Availability: | Project open all year round |
| Duration: | Minimum 3 weeks commitment |
| Age Limits: | Minimum 18yrs or older for solo travelers. |
| Minimum Age: | —— |
| Dates: | Flexible start and end dates |
| Arrival dates: | One day before the start date |
| Airport Arrival: | Airport pickup, meet and greet by GVA partner representative |
| Working Days: | Monday – Friday – 5 days a week, 3-7 hours in a day |
| Weekends: | Travel / Sightseeing NOT included in program cost |
| Accommodation: | Host Family or volunteer house |
| Meals: | Breakfast, lunch and dinner daily |
| Support: | Pre-departure guide, In-country staff available 24/7 |
| Location: | Nairobi, Mombasa, Kakamega, Eldoret & Kajiado |
| Language: | English |
IN A NUTSHELL
Volunteering in Kenya with Go Volunteer Africa is affordable, low cost and budget friendly. The volunteer opportunities in Kenya are meaningful and life changing both to the volunteer and the host community.
Go Volunteer Africa was ranked as the best volunteer organization in Kenya. All volunteer programs in Kenya are community driven and managed by the local coordinating teams and this will give you a chance to get to know local people and really help those in need.
Go Volunteer Africa is among the top NGOs looking for volunteers in Kenya. Most volunteer projects in Kenya are located throughout the country in places like Nairobi, Mombasa, Nakuru, Eldoret, Kakamega Kajiado and in more rural areas.
Volunteer in Kenya with Africa's leading and largest volunteer travel organization. Volunteer Jobs in Kenya are available throughout the year. Do volunteer charity work in Kenya, empower communities and vulnerable individuals, change both your lives and the recipients' of your generosity.
PROGRAM FEE (USD$)
3 Weeks
$560
Inclusions & Exclusions
Project Orientation
Accommodation
3 Meals a Day
Airport Pickup
In-country Support
Apply Now
4 Weeks
$660
Inclusions & Exclusions
Project Orientation
Accommodation
3 Meals a Day
Airport Pickup
In-country Support
Apply Now
Any Extra Week
$100
Inclusions & Exclusions
Project Orientation
Accommodation
3 Meals a Day
Airport Pickup
In-country Support
Apply Now
Program Fee Excludes:
Flights
Visas
Insurance
Personal Expenses
Airport Drop off (Can be arranged upon request)
APPLICATION & PLACEMENT BOOKING FEE
Please Note: An application and placement booking fee of $180 is charged over and above the program fee as an application payment to secure your placement.
The fee covers: Administration Costs, Placement Booking & Confirmation, Pre-departure support & documentation, 24-hour international HQ back-up.
For Medical / Healthcare Volunteers: *Hospital administration fee of $100 per month (regardless of lesser duration) is added for all medical placements.
HOW TO APPLY
If you are planning to start the program in less than 3 months from now (start within 12 weeks from date of application), Fill Volunteer application form. If you are planning to start program more than 3 months from now (start within 13 weeks and above – up to 24 months) or if you are not very certain of the exact start dates- just reserve your placement by filling volunteer reservation form. or Simply Make an inquiry here
Volunteer Application Form Placement Reservation Form Contact Us