There are many reasons why you should visit Togo. Here at Go Volunteer Africa, we love Togo and its among our favorite volunteer destinations. In this post, we are sharing with you our top 9 reasons to visit Togo. In West Africa, Togo stands to be one of the prominent tourist destinations with quite a variety of tourist attractions to offer to its visitors.
Togo is a sliver piece of land which finds itself hidden on the topographical map between the countries Ghana, Burkina Faso and Benin. Although it is unknown to many people, Togo offers some extra-ordinary and interesting sites.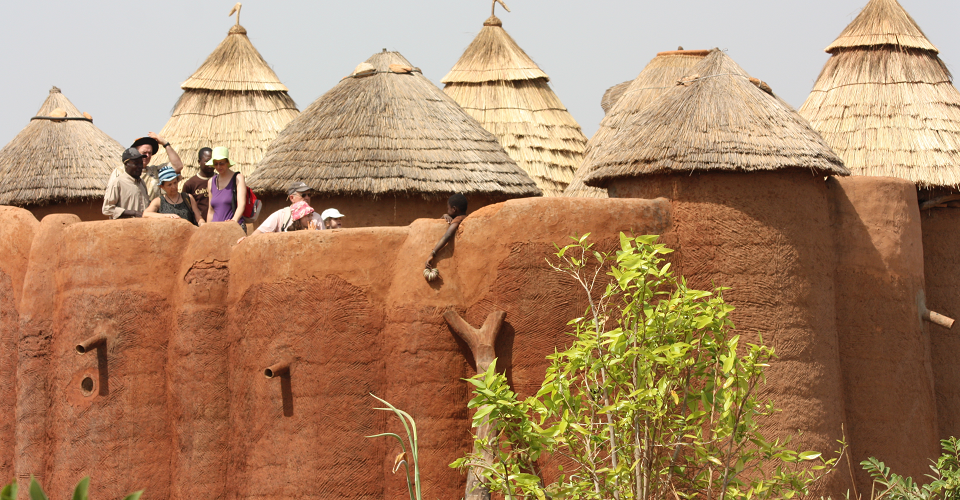 The charming attraction destinations in the country have drawn several tourists from all corners of the world to come enjoy this splendid country. Togo has great beaches, scenic spots and busy markets to make any holiday a memorable one.
When you visit a place, you should discover. In the case of Togo, there is much to discover in this West African country. Did you know that Togo is known for its palm-lined beaches and hilltop villages. We list some must see places when you visit Togo.
GO ON A HIKE
The beauty of Togo will be wasted if you do not take a hike up its beautiful mountains that overlooks some of the most gorgeous views in the country. One of the sites to visit on a hike is Togo's highest peak called Mount Agou. Located near the Ghana border, it lies to the south east of Kpalimé in the Plateaux Region of Togo. This adventure would be another tick to your bucket list.
SPEND SOME TIME ON ONE OF THEIR IDYLLIC BEACHES
Togo is known for their great beaches, among them being Aneho Beach and Lome Beach. Some of the beaches are home to white sands and it's easy to get privacy. Put on your swimwear, grab a drink and splash around in the calm ocean.
VISIT A FISHING VILLAGE
Togo is home to many fishing villages with close knit communities ready to welcome you. To find the best ones, and safer spots, ask the hotel you are staying at which fishing villages allow for day trips and what activities can do while there.
LOMÉ
Lome is the capital city of the country Togo and one cannot visit Togo and not visit Lome. The streets of Lome is filled with vibrant markets, friendly people and good food. Places to visit include the central Independence Monument, the Congressional Palace that houses the national museum that exhibits West African jewelry, masks, musical instruments and pottery, ancient colonial architectural buildings, vibrant market centers, impressive wood work and a very rich cultural people who are so friendly and quite hospitable.
The city has a number of beautiful white sand beaches that are so frequently by several tourists. The well stocked historic museums and the very impressive nightlife of Lome have made quite a popular city worth visiting.
FAZAO-MALFAKASSA NATIONAL PARK
This national park is situated within the central west regions of Togo close to the country's border with the neighboring Ghana. The park has an unspoiled vegetation cover with a rugged landscape as the Monts de Malfakassa characterize the northern region and the sharp Monts du Fazao are in the central region. The park is well covered by a blend of flora including grasslands at the hilltops, savanna woodlands plus thick forests. There are various primates, birds and a number of various types of animals and reptiles.
FOSSE AUX LIONS NATIONAL PARK
This park was started in 1954 and it covers a total expanse of 1650 hectare. The park is habitat to close to sixty elephants, patas monkeys, warthogs, antelopes and vervet monkeys. It is a destination worth visiting.
LOMÉ GRAND MARKET
The Grand Marche is located in the center of Lome and it is the best place to visit to get the true feel of the lifestyle in Togo. It is a crowded, very noisy busy three storey building popularly known as the major shopping place in West Africa. The place has a variety of items for sale that range from electronics, clothing, and groceries, although the most looked for item is the wax cloth. Several tourists come to this place to do some shopping just for fun.
TOGOVILLE
In the southern part of Togo lies the city of Togoville just by the Lake Togo on the Northern shore. It is characterized by small houses of traditional architecture of straw roof plus red sand that hold very much historical importance to the country. Visitor here get the opportunity to look at the colonial treaty that the Germans signed with Mlapa III the then ruler. Togovilles has various charming Voodoo shrines, the spectacular Cathedral Notre Dame plus Chief Mlapa V's royal palace.
LAKE TOGO
This lake Togo is a large part of the Lagoon in the country separated from the head by a very small coastal strip. It is famous for its wonderful water sport activities and the different fishing tours which can be made in this place. Furthermore it offers wonderful birding and canoe sailing opportunities.
BONUS: VOLUNTEERING IN TOGO
Go Volunteer Africa the leading volunteer and travel organization in Africa, offers volunteer work, gap year, cross-culture exchange, humanitarian aid and rural-development projects in Togo. The volunteering opportunities in Togo offered are affordable and each provide a very meaningful and life-changing experience. Those are our top 9 Reasons to Visit Togo.
HOW TO APPLY
If you are planning to start the program in less than 3 months from now (start within 12 weeks from date of application), Fill Volunteer application form. If you are planning to start program more than 3 months from now (start within 13 weeks and above – up to 24 months) or if you are not very certain of the exact start dates- just reserve your placement by filling volunteer reservation form. or Simply Make an inquiry here
Volunteer Application Form Placement Reservation Form Contact Us