Go Volunteer Africa's Kenya agriculture volunteer project focuses on economic and environmental sustainability, adequate farmer incomes, improved food security and social sustainability which important elements of developing countries' agricultural development.
Participants on our Kenya agriculture volunteer project will work with small-scale farmers to increase food security and production and adapt to climate change systems while promoting environmental conservation practices. The volunteers and local teams will introduce farmers to techniques that prevent soil erosion, reduce the use of harmful pesticides, and replenish the soil. They will work alongside farmers on integrated projects that often combine vertical vegetable gardening, livestock management and food security.
PROJECT HIGHLIGHTS
Fork the soil to break up large areas for planting
Help in the maintenance of the crops with weeding
Clear land of stones and other items to create areas for planting
Help plant crops like cucumbers, tomatoes, carrot, cabbage and more
Demonstrate green house farming management and help increase output
Learn organic methods used by Kenyan small farmers to ensure healthy and safe foods
Agronomists or volunteers studying or training in the fields of agricultural management are needed for our farming community projects for sustainable Agriculture Development. Participants who join the Kenya volunteer program in agriculture help local farming communities to achieve sustainable development goals.
PROJECT LOCATION
Kakamega: is a town in western Kenya lying about 30 km north of the Equator. It is the headquarters of Kakamega County that has a population of 1,867,579 (2019 census). Kakamega is 52 km north of Kisumu city, the third largest city in Kenya and a port city on Lake Victoria. Kakamega county is Kenya's second most populous county after Nairobi.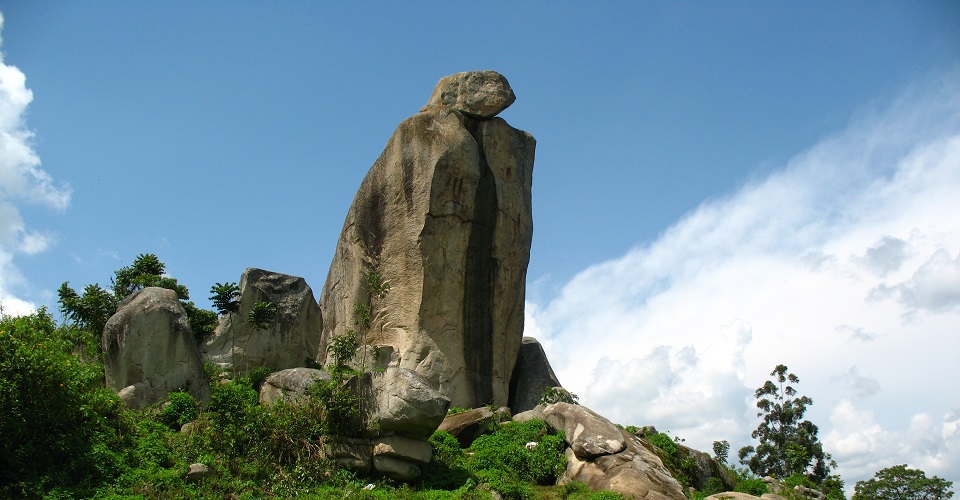 Eldoret is a principal town in the Rift Valley region of Kenya and serves as the capital of Uasin Gishu County. The town is colloquially known as 'Sisibo'. As per the 2019 Kenya Population and Housing Census, Eldoret is the fifth most populated urban area in the country after Nairobi, Mombasa, Nakuru and Ruiru.
ARRIVAL & AIRPORT PICKUP
Depending on the project you choose, After you have booked and confirmed your placement, please book your flights to arrive at either Kisumu International Airport in Kisumu City for Kakamega project site or Eldoret International Airport in Eldoret for the Eldoret project site. A member of staff from our local partner organization will meet you on arrival at Airport. These airport services numerous international carriers. Kenya has good connections to destinations throughout Europe, the Asia- Pacific region, USA and Africa.
ORIENTATION
Orientation and Placement will be done the next day. Generally, your volunteer orientation is an overview of the project's mission, expectations and introduction to the local community and project site. Following your arrival in Kenya you will be given a presentation by the co-coordinating project team to prepare you for the work you will be doing.
PROJECT DETAILS
Go Volunteer Africa's Kenya agriculture volunteer project runs permaculture and organic farming initiatives with the aim of improving the living standard of poor people.
The volunteer project informs, educates and gives skills to the disadvantaged children, widows and youths on agricultural production, agribusiness and agriculture value chain development for market linkage and environmental conservation for sustainability of agriculture technology.
Go Volunteer Africa supports the promotion of agricultural practices and technologies that are environmentally sustainable and raise rural incomes, such as integrated pest management, soil and water conservation methods, agro-ecological approaches and agro-forestry.
The livestock sector in Kenya contributes to economic and social development as well as to food security. Due to its strong positive interrelations with agricultural production, livestock production is generally an integral part of farming systems which Go Volunteer Africa program also gives an emphasis.
Our goal is to expand the status of farming in Kenya beyond the current level of subsistence and sub-subsistence farming to a production system that creates sustainable commerce, thereby producing jobs and improving the health of communities for generations to come.
We are working with small-scale farmers in Kenya to increase agricultural yields by researching, developing, evaluating, and disseminating information. The Kenya agriculture development volunteer projects aims at forming sustainable agricultural systems that increase crop yields, achieving better nutrition, and creating income security for the farmers.
GROUP VOLUNTEER TRIPS
Get some friends together or organize a group from your school and embark on this incredible adventure! Discounts are offered on any group of 5+ participants on Kenya volunteering program.
LONGTERM VOLUNTEER WORK
Please contact us for more information about our long-term volunteer work in Kenya. We will guide you on the best times of the year, what to pack, and what extra health precautions to keep in mind and all logistics.
VOLUNTEER ACCOMMODATION
Volunteers are provided accommodation in a volunteer house or in a homestay accommodation managed by the local coordinating team. Three meals a day (Breakfast, Lunch and Dinner) are provided to the participants from Monday – Sunday. The accommodations are neat and clean. Accommodation is shared amongst volunteers on the 'same gender sharing' basis rooms. Wifi internet, warm water is not guaranteed.
The accommodations are close to useful amenities like banks, ATM's, currency exchanges, restaurants, cafes and shopping places. All placements are around 10 – 30 minutes from the accommodation. At some point volunteers might be on the move and hence we suggest also bringing a sleeping mat and sleeping bag/pillow for travel and weekends away on adventures. Bathrooms are usually shared. There is a lounge area for relaxing, reading, or watching movies.
AGE REQUIREMENT
Our program is for anyone eighteen years and above who loves service above self and social experiences with people from all over the world. We also accepts volunteers of 16+ years of age if they are in a group with a guardian or supervisor above 25years. Volunteers under 16 years old are only considered when accompanied by a parent/guardian. There isn't a maximum age limit, though a reasonable fitness level is necessary. Families are encouraged to apply and are welcome!
VISAS
Visitors to Kenya require a visa unless they come from one of the visa exempt countries. All visitors must hold a passport valid for 6 months. Kenya introduced an e-Visa system from 2 July 2015. According to the government an application should be done at least 7 days in advance and visitors can stay for up to 90 days with e-visa. Visa on arrival is still available and visitors can stay for up to 90 days with this visa.
From February 2014 Kenya, Rwanda and Uganda began issuing an East African Tourist Visa. The visa costs 100 USD and has no restrictions on citizens of any country. The visa is a non-extendable multiple-entry 90-day visa that has to be first used to enter the country that issued the visa.
INSURANCE
You'll need to buy appropriate travel insurance covering your participation on the program. You won't be able to go without the right travel insurance so double check to avoid disappointment. Please make sure that you're covered for the whole duration of your trip – from the day you leave your home to the day you return. Buy here Now
WEEKENDS AND FREE-TIME
Over the weekends or evenings, participants are free to eat out and explore the different delights that Kenya has to offer. We arrange city day tours and long-weekend safaris. No matter what your interests, there is always something for everyone to enjoy!
PROJECT QUICK FACTS
| | |
| --- | --- |
| Availability: | Project open all year round |
| Duration: | Minimum two weeks commitment |
| Age Limits: | Minimum 18yrs or older for solo travelers. |
| Minimum Age: | Families are welcome |
| Dates: | Flexible start and end dates |
| Arrival dates: | One day before the start date |
| Airport Arrival: | Airport pickup, meet and greet by GVA partner representative |
| Working Days: | Monday – Friday – 5 days a week, 3-5 hours in a day |
| Weekends: | Travel / Sightseeing NOT included in program cost |
| Accommodation: | Host Family or volunteer house |
| Meals: | Breakfast, lunch and dinner daily |
| Support: | Pre-departure guide, In-country staff available 24/7 |
| Location: | Kakamega and Eldoret |
| Language: | English |
IN A NUTSHELL
Volunteering in Kenya with Go Volunteer Africa is affordable, low cost and budget friendly. The volunteer opportunities in Kenya are meaningful and life changing both to the volunteer and the host community.
Go Volunteer Africa was ranked as the best volunteer organization in Kenya. All volunteer programs in Kenya are community driven and managed by the local coordinating teams and this will give you a chance to get to know local people and really help those in need.
Go Volunteer Africa is among the top NGOs looking for volunteers in Kenya. Most volunteer projects in Kenya are located throughout the country in places like Nairobi, Mombasa, Nakuru, Eldoret, Kakamega Kajiado and in more rural areas.
Volunteer in Kenya with Africa's leading and largest volunteer travel organization. Volunteer Jobs in Kenya are available throughout the year. Do volunteer charity work in Kenya, empower communities and vulnerable individuals, change both your lives and the recipients' of your generosity.
PROGRAM FEE: (USD$)
2 Weeks
Two Weeks
$360
Minimum Duration
Inclusions & Exclusions
Project Orientation
Accommodation
3 Meals Daily
Airport Pickup
In-country Support
Apply Now
3 Weeks
Three Weeks
$460
Our Most Popular
Inclusions & Exclusions
Project Orientation
Accommodation
3 Meals a day
Airport pickup
In-country Support
Apply Now
Any Extra Week
Weekly
$100
Any additional Week
Inclusions & Exclusions
Project Orientation
Accommodation
3 Meals a Day
Airport Pickup
In-country Support
Apply Now
Program Fee Excludes:
Flights
Visas
Insurance
Personal Expenses
Airport Drop off (Can be arranged upon request)
APPLICATION & PLACEMENT BOOKING FEE
Please Note: An application and placement booking fee of $180 is charged over and above the program fee as an application payment to secure your placement.
The fee covers: Administration Costs, Placement Booking & Confirmation, Pre-departure support & documentation, 24-hour international HQ back-up.
HOW TO APPLY
If you are planning to start the program in less than 3 months from now (start within 12 weeks from date of application), Fill Volunteer application form. If you are planning to start program more than 3 months from now (start within 13 weeks and above – up to 24 months) or if you are not very certain of the exact start dates- just reserve your placement by filling volunteer reservation form. or Simply Make an inquiry here
Volunteer Application Form Placement Reservation Form Contact Us